HAPPY NEW YEAR 2012 !
On Sunday, January 1, 2012 at 3:36 PM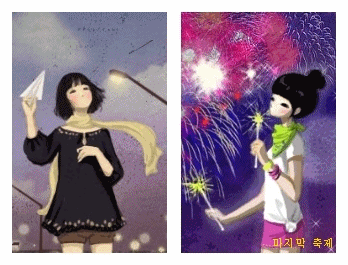 さよなら, 2011 -
もしもし
2012 <3.
あけましておめでとうございます!

LOL, Happy New Year 2012 All :D
*using my auntie laptop*
Actually i already get here - Jakarta - at 29 December ago, but i don't bring my laptop so i need to borrow my auntie's lappy, so here it goes :D, It's actually about half way to 2012!, i went to orphans kids home to celebrate New Year with them :D we played a lot of fireworks and btrumpets. But, before we play and enjoy the fireworks, we serve the orphans with a small theater, and the vid is Kungfu Panda 2 ;). Oh Yeah, it was a long time ago since i missed that film so much. I got some photo of the fireworks, but i don't bring my camera so i use my auntie's camera :D but there something that make me feel sad, it's,
.. i don't have any boyfriend in this precious new year..
LOL, maybe it's not the right time,,

And yes, i just heard that JAPAN HAD AN EARTHQUAKE..
with 7,0 SR :((..
Let's Pray For Japan :")
Hope they can celebrate new year :),
will post the pic later :D,
Sankyu for Reading :D
Tumblr
Crunchyroll
Blogskins
Twitter
Facebook
Konnichiwa, desu! Watashi no namae Patricia desu, with Japanese name : Mayumi Masaki [真弓正樹]. Nice to meet you :D. 14 years old, now. Will be 15 soon :). A Cosplayer who likes to Cook, Sing, Tweeting, BBM-ing ;P, and FB-ing. J-POP and K-POP lover. Love Graphic Design. Love to learn a lot of languages :3. Speak Indonesia (Bahasa), English. A Little bit Mandarin, Tagalog, Japanese & Korean.

-"Smile and Laugh everyday, life is too short to be unhappy" :))-,
<3, Patty.
friendship
♥ Hester ♥ Lisa ♥ Audrey - :3 ♥ Amelia ♥ Helena ♥ Sharlotte ♥ Arisa ♥ Abby
screamoutloud
By title
By month
03/21/09 06/09/09 06/13/09 06/20/09 06/26/09 07/11/09 07/15/09 07/17/09 07/19/09 07/24/09 07/25/09 08/01/09 08/10/09 08/14/09 08/17/09 08/22/09 08/26/09 09/11/09 09/12/09 09/19/09 09/20/09 10/23/09 10/24/09 11/06/09 11/07/09 11/22/09 12/05/09 12/13/09 12/20/09 12/26/09 12/30/09 12/31/09 01/29/10 01/31/10 02/12/10 02/14/10 02/20/10 02/24/10 02/26/10 03/26/10 03/27/10 04/22/10 06/11/10 02/19/11 02/21/11 02/22/11 02/25/11 07/14/11 08/08/11 10/29/11 10/30/11 11/01/11 11/05/11 11/12/11 11/13/11 11/20/11 11/24/11 12/12/11 12/20/11 12/27/11 01/01/12 01/29/12 02/18/12 02/19/12 03/03/12 05/10/12 05/14/12 05/20/12 06/08/12 11/26/12